Susan Ramage
Susan Ramage is a graduate of the University of New South Wales and an award-winning author who lives in Sydney. Her love of nature is celebrated in The Urban Escapees, her second book, where the story of Benjamin Brushtail and his family draws attention to the need for urban planning that is considerate and compassionate of the natural environment, including both wildlife and humans.
Susan's first book, Kokoda Secret (ISBN 9780646913834) is a ground-breaking historical work which reveals, for the first time, a significant Australian victory on the Kokoda Trail during the Second World war.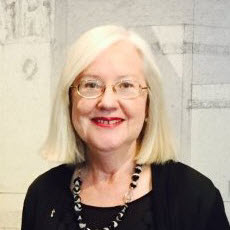 Books
Kokoda Secret

Ian Hutchison: Australian Hero

Colonel Ian Hutchison was a revered soldier and one of the great figures in Australian military history. As Commanding Officer of the 2/3 Australian Infantry Battalion in the Battle of Eora Creek on the Kokoda Trail, he was thrust unexpectedly into command yet inspired his men to a smashing victory which was the turning point in the Kokoda Campaign. He continued to lead in further victories at Oivi, Soputa and Sanananda. In this important book, we learn the truth about the Battle of Eora Creek Ridge ('the Lost Battlefield') and why the magnitude of the victory has been covered up until now. What is the secret of Eora Creek that still haunts the Kokoda Campaign and is of national and international significance? We also learn of the influences and events which shaped Hutchison and prepared him for command in both the Second World War and the Korean War.

Kokoda Secret examines Hutchison's career from the time he joined the Militia as a regimental cadet at the age of 16 in 1929 until his retirement in 1963, during which period his career mirrored the development of the twentieth-century Australian Army. Using ground-breaking research, extensive private papers and detailed interviews, this unique biography provides a compelling portrait of Colonel Ian Hutchison and a definitive study of battalion command in war and peace. In particular, it is a must-read for anyone interested in the truth of the Kokoda Campaign of 1942. It is also of immense significance in shedding new light on other key issues and campaigns including the Syrian Campaign, the Aitape- Wewak Campaign, the War Crime Trials in New Guinea, and the static phase of the Korean War. Over thirty years after Hutchison's death, this book sets the record straight, and gives this great Australian the credit he deserves.

The Urban Escapees

A family of possums' lives and habitat are threatened by urban creep. What will happen to them? Where will they go?

Can Louis, the boy who lives in the house at the top of the possums' garden, save them before it's too late?

An enchanting story of the relationship between a wildlife-loving boy and a Brushtail possum family. The Urban Escapees is a powerful story of our times: about increasing urbanisation and its impact on the natural world.